GALLI
FIRST
The adaptable and



protective crumble feed
Given the hatchlings' high vulnerability to stressors, pathogens, and feed and water deprivation, there is only one thing more important than using an adequate starter feed. That is finding the right feed and feeding strategy for the specific needs of every flock. That is why with GalliFirst, Earlyfeed offers you an adaptive concept in terms of composition, form, application and duration. This way, we tailor the nutritional balance of our feed to match conditions such as climate, breed, production system and management level of the barn.
Highly digestible defence shield
Carefully chosen ingredients, processed into a delicate 2 mm crumble, ensure an easily digestible feed. At the same time, a synergetic blend of antibacterial, antioxidant and immune modulating ingredients offers the chicks ample protection, resulting in reduced mortality and increased uniformity in the flock.
Main benefits
of

GalliFIRST
Efficient energy supply

Easy digestion

Protects against pathogens and supports the immune system

Antioxidant optimization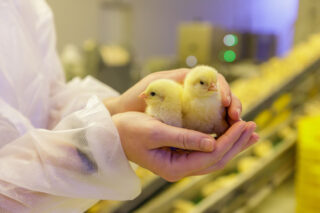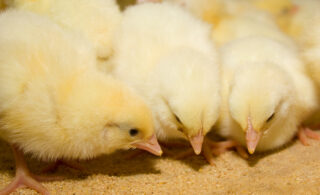 Your Earlyfeed expert
Eduardo Ichikawa
Gerente Tecnico e de Inovações
This contact was suggested based on the location you are browsing from. You can of course also consult our other contacts and locations here.
Do you want to get things right from the start?
Getting your rearing strategies right early in the production cycle, pays off in the long run.
Together, let's give the youngest animals everything they need to perform well later in life.