GALLI
FIRST
Dostosowana do potrzeb ptaków jednodniowych oraz wspierająca ich rozwój
Duża podatność piskląt na stresory i patogeny oraz wrażliwość na niedobór paszy i wody sprawiają, że niezwykle istotne staje się podawanie ptakom idealnie dobranej paszy prestarter, spójnej z dalszą strategią żywieniową i potrzebami stada. Pasza GalliFirst Earlyfeed oparta jest na koncepcji polegającej na dopasowaniu paszy pod względem składu, formy i okresu skarmiania do potrzeb współczesnych mieszańców towarowych. Dzięki temu dostarczamy paszę, która jest nie tylko odpowiednio zbilansowana, lecz także wspomaga zarządzanie stadem i obiektem hodowlanym.
Wysoki współczynnik strawności!
GalliFirst cechuje niska zawartość substancji antyżywieniowych, co w połączeniu z wysokostrawnymi komponentami paszy umożliwia pisklętom – które to charakteryzują się mniejszą aktywnością enzymów trawiennych – bardzo wydajne wykorzystanie paszy. Dzięki temu układ pokarmowy ptaków lepiej się rozwija, co jest niezbędne do optymalnego wykorzystania składników pokarmowych paszy w kolejnych fazach tuczu. Ponadto ptaki karmione GalliFirst szybciej resorbują woreczek żółtkowy, ponieważ prestarter ten pobudza perystaltykę przewodu pokarmowego i stymuluje proces wchłaniania treści woreczka. Wpływa to na zmniejszenie problemów związanych z zapaleniem woreczka żółtkowego u piskląt oraz prowadzi do skuteczniejszego wykorzystania go jako cennego materiału budulcowo-energetycznego.
Główne korzyści związane z

GalliFIRST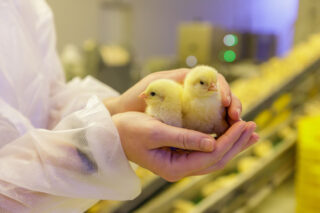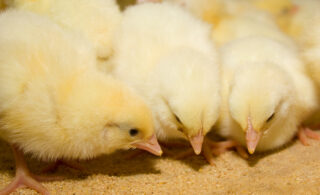 Twój ekspert Earlyfeed
Eduardo Ichikawa
Gerente Tecnico e de Inovações
Ten kontakt został zasugerowany na podstawie lokalizacji, z której przeglądasz. Tutaj możesz oczywiście sprawdzić również inne nasze kontakty i lokalizacje.
Zbilansowane żywienie młodych zwierząt

 
Opracowanie strategii zrównoważonego żywienia na wczesnym etapie cyklu produkcyjnego, jest opłacalne w ujęciu długoterminowym.
Wspólnie dajmy nowo narodzonym zwierzętom wszystko to, czego potrzebują.