VITASTART
High performant concentrates



for nursery piglets
Fully exploiting each animal's genetic potential in terms of growth performance and feed conversion ratio is a daunting task for the pig nutritionist. Formulating the ideal diet is an ongoing exercise to balance feed intake, digestibility and health support. With Vitastart, Earlyfeed developed a flexible range of starter concentrates that enable the nutritionist to create a feed that literally adapts to the animal's need.
Smart and variable concentrates
The Vitastart concentrates can be flexibly used with different inclusion levels depending on the age of the piglets and the availability of raw materials. This enables a diet formulation that adapts to changing variables such as feed intake and passive immunity.
ENRICHED WITH PIGLET's Flavorit
The Vitastart concentrates are enriched with our innovative Piglet's Flavorit concept. A feed intake solution that considers what the piglet wants and connects maternal recognition and associative learning for a smoother transition. This flavor supports continuous feed intake, aids in reduced stress levels, and helps improve overall welfare and performance.
Vitastart concentrates are enriched with our innovative START+ concept. START+ contains active components especially designed to formulate effective non-medicated weaning diets. In a zinc oxide free diet, these components will support the newborn piglets' health by promoting an early maturation of the intestinal tract.
Main benefits
of

VITASTART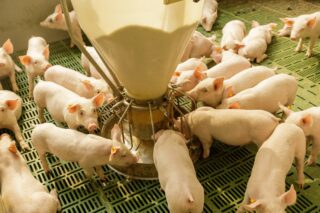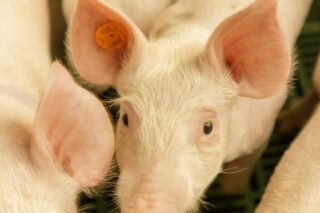 Your Earlyfeed expert
Eduardo Ichikawa
Gerente Tecnico e de Inovações
This contact was suggested based on the location you are browsing from. You can of course also consult our other contacts and locations here.
Do you want to get things right from the start?
Getting your rearing strategies right early in the production cycle, pays off in the long run.
Together, let's give the youngest animals everything they need to perform well later in life.