VITALIFE CALF
The Supplier of energy, electrolytes & safety
Vitalife Calf is a directly absorbable source of energy for calves. When administered via the drinking water of the feed, it restores the disturbed electrolyte balance by supplying extra electrolytes at the level of small intestine.
In addition, Vitalife Calf supports young calves to restore their resistance.
SPECIALly developed for calves
The nursing period is a critical phase in the life of calves. Diarrhoea will cause a significant loss of fluids and minerals. Such dehydration is linked with a reduction of the technical results or mortality and can lead to severe financial consequences.
Vitalife is a water soluble energy and electrolyte supplement for young calves with dehydration symptoms caused by diarrhoea.
Main benefits
of

VITALIFE

CALF
Faster recovery from diarrhoa

Supports the intestinal health

Supports the immunity and general resistance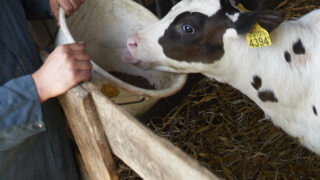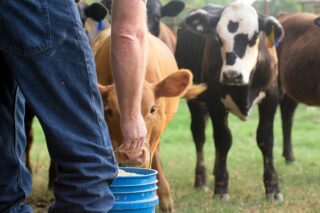 Your Earlyfeed expert
Eduardo Ichikawa
Gerente Tecnico e de Inovações
This contact was suggested based on the location you are browsing from. You can of course also consult our other contacts and locations here.
Do you want to get things right from the start?
Getting your rearing strategies right early in the production cycle, pays off in the long run.
Together, let's give the youngest animals everything they need to perform well later in life.