RUMI LAC
CALF MILK REPLACER FOR OPTIMAL HEALTH AND GROWTH
Calves' health and growth during their first three months has a big impact on their future production potential. Scientific research has shown that milk in first lactation and lifetime production is highly related to preweaning growth and health. So it really pays off to invest in a premium quality calf milk replacer. The Rumi Lac product range, enriched with START+, is especially developped to optimize growth and minimize health risk. Next to a proper energy and protein supply, this range mainly focusses on gut health. Because good milk nutrition goes far beyond gut health and can benefit the whole immune system of the calf, helping it to deal with numerous diseases.
The Rumi Lac range is enriched with our innovative START+ concept, containing active components such as prebiotic fiber, probiotics, natural antioxidants and organic selenium. This concept is especially designed to give calves a smoothly head start in life. START+ promotes maturation of the underdeveloped intestinal tract of newborn calves and will contribute to a healthy calf right from the start.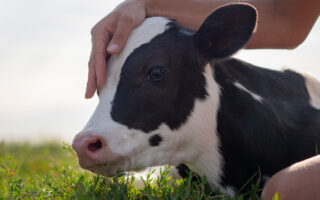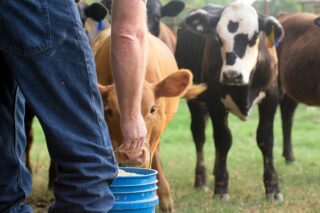 Your Earlyfeed expert
Eduardo Ichikawa
Gerente Tecnico e de Inovações
This contact was suggested based on the location you are browsing from. You can of course also consult our other contacts and locations here.
Do you want to get things right from the start?
Getting your rearing strategies right early in the production cycle, pays off in the long run.
Together, let's give the youngest animals everything they need to perform well later in life.