Babito
The attractive creep feed for newborn piglets
Creating the maximum number of eaters before weaning is essential for successful and healthy weaning. Babito® is an attractive creep feed that effectively leads to a higher percentage of early eaters. It stimulates an earlier and higher feed intake in newborn piglets, results in a stronger growth and development of their gastrointestinal tract, and improves the piglets' immunity.
Enriched with START+




for an earlier gut maturation
Babito® is enriched with our innovative START+ concept. START+ contains active components especially designed to give piglets a head start in life. It promotes maturation of the underdeveloped intestinal tract of newborn piglets and will contribute to a healthy piglet right from the start. Piglets fed with Babito® show a better development of the villi and an improved ratio of beneficial intestinal bacteria over pathogenic bacteria. In this way the piglets are optimally prepared for the future weaning process.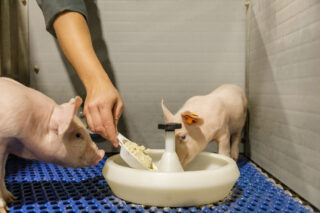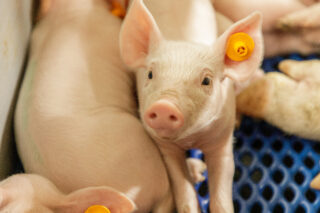 Your Earlyfeed expert
Eduardo Ichikawa
Gerente Tecnico e de Inovações
This contact was suggested based on the location you are browsing from. You can of course also consult our other contacts and locations here.
Do you want to get things right from the start?
Getting your rearing strategies right early in the production cycle, pays off in the long run.
Together, let's give the youngest animals everything they need to perform well later in life.