BABI®STAR
Safe
The reliable prestarter



for safety weaning
Babi®star Safe is a prestarter that focusses on improving the intestinal health and maintaining the growth performance of health-challenged piglets around weaning. The innovative formula of this feed acts as an exogenous defense shield to avoid infections, and at the same time stimulates the piglet's own, endogenous immune system.
An ideal start




for optimal growth
For piglets to perform in environments with a high infection pressure, intestinal health and a high voluntary feed intake are key. With Babi®star Safe, we lay the basis for a multifold approach: killing and agglutinating bacteria, reducing virulence of pathogens, improving immunity, strengthening the intestinal barrier function and avoiding toxins to activate the immune system.
Main benefits
of babi®star Safe
Combines health support with excellent growth performances

Stimulates the intestinal health and general immunity

Results in a reduced need for antimicrobials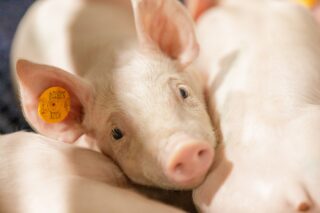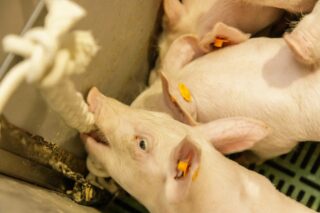 Your Earlyfeed expert
Eduardo Ichikawa
Gerente Tecnico e de Inovações
This contact was suggested based on the location you are browsing from. You can of course also consult our other contacts and locations here.
Do you want to get things right from the start?
Getting your rearing strategies right early in the production cycle, pays off in the long run.
Together, let's give the youngest animals everything they need to perform well later in life.