BABI®STAR
GOLD
The premium prestarter



for cost-efficient growth
Babi®star Gold guarantees a carefree start of piglets weand at 4 weeks by focusing both on feed intake and piglet health. Babi®star Gold aims at a cost-efficient growth performance by using tasteful and easily digestible ingredients, combined with a unique safety concept. Next to that, Babi®star Gold also helps to prevent potential inhibitions for fast future growth by supporting the health and feed intake of the piglets during the crucial weaning period.
ENRICHED WITH PIGLET's FLAVORIT
Babi®star Gold is enriched with our innovative Piglet's Flavorit concept. A feed intake solution that considers what the piglet wants and connects maternal recognition and associative learning for a smoother transition. This flavor supports continuous feed intake, aids in reduced stress levels, and helps improve overall welfare and performance.
Main benefits
of Babi®star GOLD
Boosts general health and vitality

Highly palatable and easily digestible ingredients

Cost-efficient growth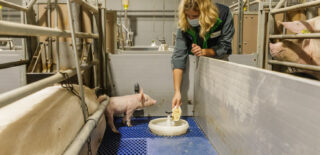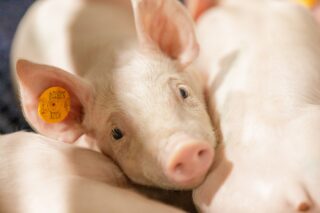 Your Earlyfeed expert
Eduardo Ichikawa
Gerente Tecnico e de Inovações
This contact was suggested based on the location you are browsing from. You can of course also consult our other contacts and locations here.
Do you want to get things right from the start?
Getting your rearing strategies right early in the production cycle, pays off in the long run.
Together, let's give the youngest animals everything they need to perform well later in life.