BABI®MEL
WEAN
The flexible prestarter



for a smooth transition after weaning
The high stress levels related to weaning can negatively impact piglets' early feed intake. Babi®mel Wean was especially developed to satisfy the need for a sufficient and smooth nutrition immediately after weaning. Enriched with Start+, it will support the early gut maturation. Adding Babi®mel Wean 2 to 3 times per day on top of the weaning feed, results in additional feed intake stimulation for piglets that show better zootechnical results and are less susceptible to intestinal infections.
Weaning always involves a high level of stress for piglets. This leads to inevitable consequences regarding their feed intake. It's therefore crucial to reduce the relapse in feed intake as much as possible through an appropriate and sound feed.
Enriched with START+



for an earlier gut maturation
Babi®mel Wean is enriched with our innovative START+ concept. START+ contains active components especially designed to give piglets a head start in life. It promotes maturation of the underdeveloped intestinal tract of newborn piglets and will contribute to a healthy piglet right from the start.
Enriched with piglet's flavorit
Babi®mel Wean is enriched with our innovative Piglet's Flavorit concept. A feed intake solution that considers what the piglet wants and connects maternal recognition and associative learning for a smoother transition. This flavor supports continuous feed intake, aids in reduced stress levels, and helps improve overall welfare and performance.
Main benefits
of BABI®MEL WEAN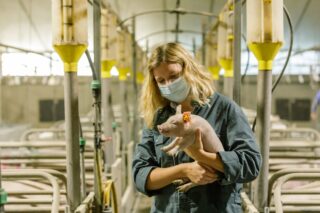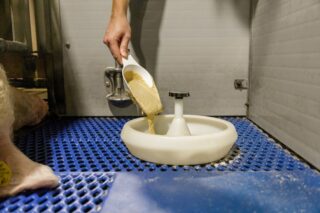 Your Earlyfeed expert
Eduardo Ichikawa
Gerente Tecnico e de Inovações
This contact was suggested based on the location you are browsing from. You can of course also consult our other contacts and locations here.
Do you want to get things right from the start?
Getting your rearing strategies right early in the production cycle, pays off in the long run.
Together, let's give the youngest animals everything they need to perform well later in life.