BABI®MEL
LAC
A complete milk replacer



for newborn piglets
Newborn piglets have high nutrient requirements, a limited native immunity and a poorly developed gastrointestinal tract. Furthermore, they are highly dependent on milk feeding. Combined with the growing number of orphaned piglets due to increasing litter sizes, this requires specific nutritional support. Babi®mel Lac is a very tasteful and soluble milk replacer specially developed for newborn piglets fed with automatic milk feeding systems.
Enriched with START+



for an earlier gut maturation
Babi®mel Lac is enriched with our innovative START+ concept. START+ contains active components especially designed to give piglets a head start in life. It promotes maturation of the underdeveloped intestinal tract of newborn piglets and will contribute to a healthy piglet right from the start.
Main benefits
of BABI®MEL LAC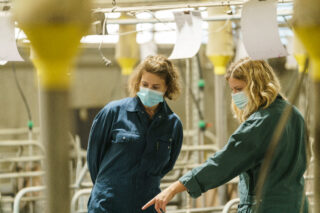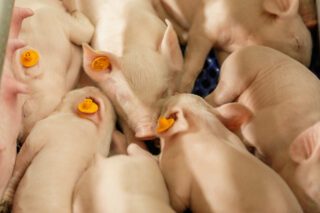 Your Earlyfeed expert
Eduardo Ichikawa
Gerente Tecnico e de Inovações
This contact was suggested based on the location you are browsing from. You can of course also consult our other contacts and locations here.
Do you want to get things right from the start?
Getting your rearing strategies right early in the production cycle, pays off in the long run.
Together, let's give the youngest animals everything they need to perform well later in life.