START
+
Naturalne wzbogacenie stymulujące dojrzewanie jelit na wczesnym etapie rozwoju
START+ to unikalna koncepcja opracowana przez naszych naukowców w celu stymulacji dojrzewania jelit prosiąt. Korzyści płynące z zastosowania START+ zostały naukowo udokumentowane podczas szeroko zakrojonych prób dotyczących naszych produktów marki Earlyfeed.
Zainspirowana przez Matkę Naturę
Koncepcja START+ narodziła się, gdy nasi badacze byli w stanie wskazać konkretne galaktooligosacharydy (GOS), które skutecznie naśladują funkcje oligosacharydów mleka ludzkiego (HMO). Te naturalne prebiotyki znajdują się w mleku matki. Mleko lochy zawiera podobne struktury, zwane oligosacharydami mleka wieprzowego (PMO). Podobnie jak HMO lub PMO specyficzna mieszanka GOS zawarta w START+ wspomaga rozwój pożytecznych bakterii, poprawia morfologię jelit i ogólny stan zdrowia. Tak więc nawet jeśli prosięta nie otrzymują wystarczającej ilości siary lub mleka, mogą mieć dobry start w życiu.
Główne korzyści związane z koncentratami

starT+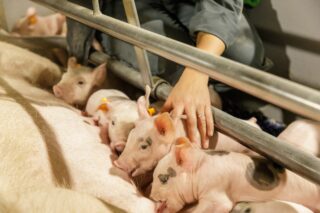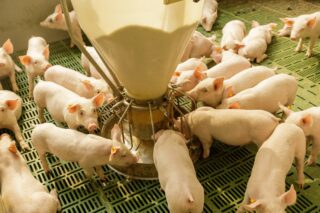 Twój ekspert Earlyfeed
Paweł Sklorz
Doradca techniczny
This contact was suggested based on the location you are browsing from. You can of course also consult our other contacts and locations here.
Zbilansowane żywienie młodych zwierząt

 
Opracowanie strategii zrównoważonego żywienia na wczesnym etapie cyklu produkcyjnego, jest opłacalne w ujęciu długoterminowym.
Wspólnie dajmy nowo narodzonym zwierzętom wszystko to, czego potrzebują.